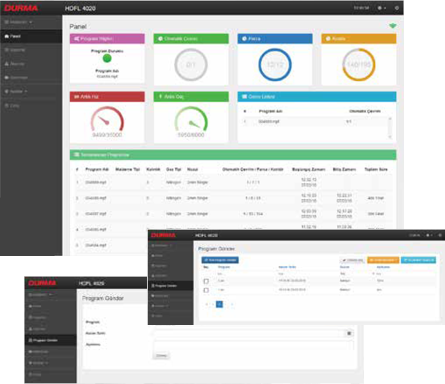 Users can manage their machines and send programs through the internet with DURMA Cloud.
In this way, the daily operation of the machines can be programmed viaDURMA Cloud.
The analysis of which sheet type, thickness or gas cutting is the most frequently used between the dates selected by the users is also included in DURMA Cloud
The machine can be monitored continuously during the cutting with the camera(s) located on the cloud screen.
The program used by the machine at that moment can be monitored. The panel screen shows part/contour information of the program and the actual cutting speed and power information at that moment
DURMA Angle Measurement System controls the bending process and always ensures the right results.