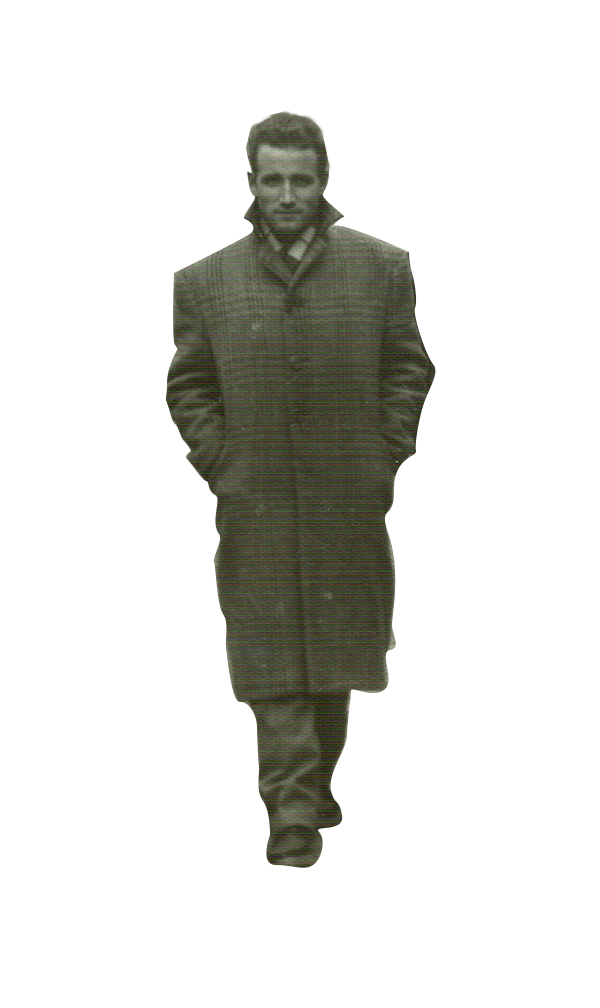 1956
Durmazlar Machinerywas establishedby Ali Durmaz .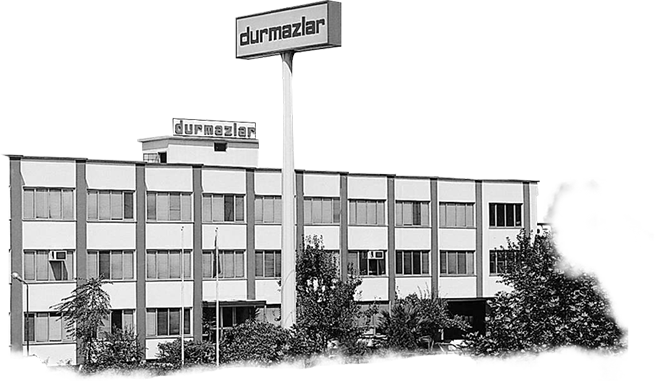 1974
First modern factorywas opened in 6.000 m2indoor area.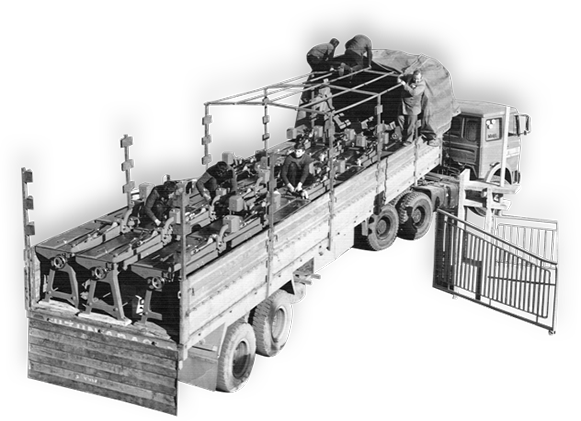 1975
First export wasmade to Germany.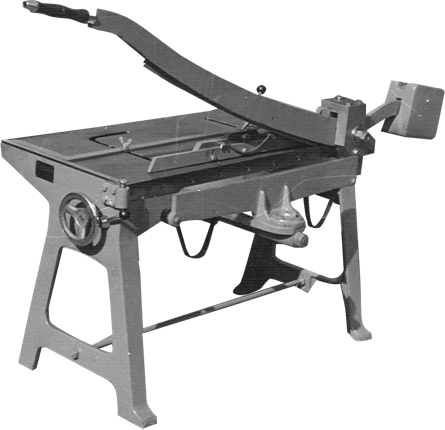 1978
First motorized up-cutshear is produced.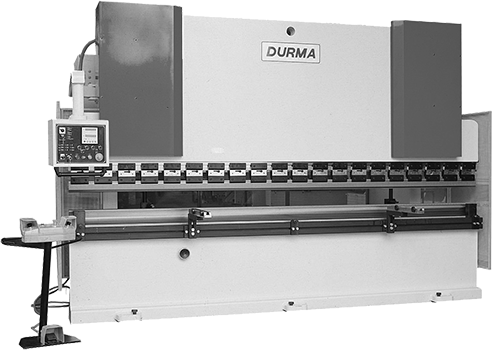 1980
First hydraulic pressbrake and first hydraulicup-cut shear is produced.

1984
Durmazlar Machinery was onthe world stage for the firsttime with its own brand atInternational Hannover Fair.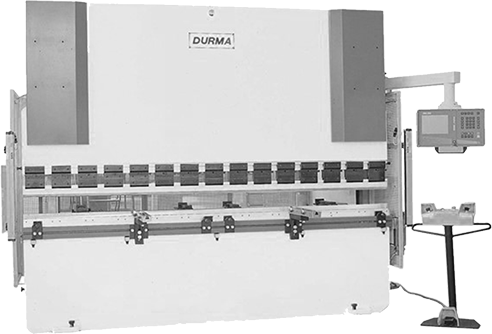 1989
First CNC hydraulicpress brake machinewas produced.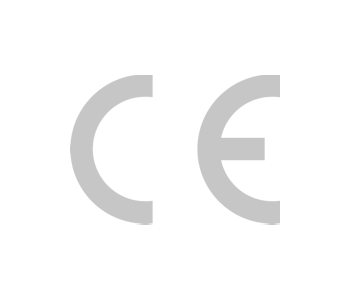 1994
Durmazlar Machineryreceived CE certificate.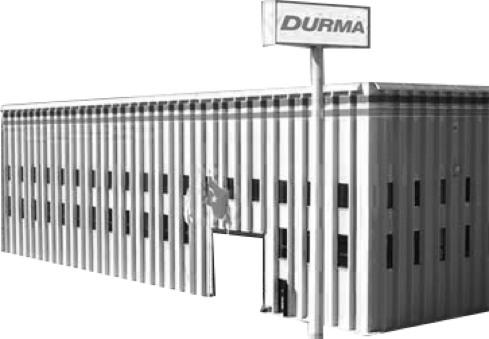 1996
Research and Developmentcenter was established.

1998
ISO 9001 certificate was received.First Hydraulic punch press machinewas produced in Turkey.

1999
Başköy Factory started its productionin 20.000m2indoor area.Durma Brand's patent acknowledged.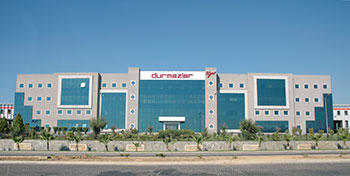 2000
Central Factory at Ataevler starteditsproduction in 150.000m2 indoor area

2002
Durmazlar started to produce firstTurret Punch with high quality.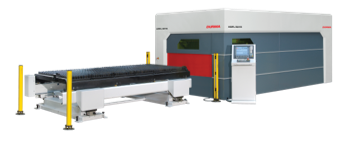 2005
First laser cut machine wasproduced in Turkey.Turkey's first laser factoryproducing high technology machinesstarted its production in 50.000 m2area.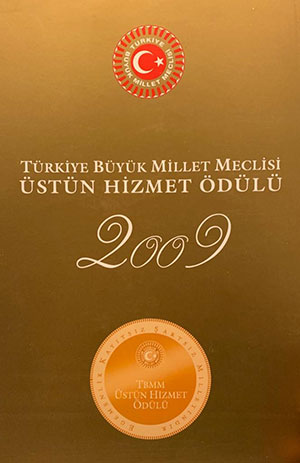 2009
Durmazlar Machinery receivedoutstanding service awardfrom Grand National Assemblyof Turkey due its contributionsto education.First R&D center of machineindustry was established inTurkey.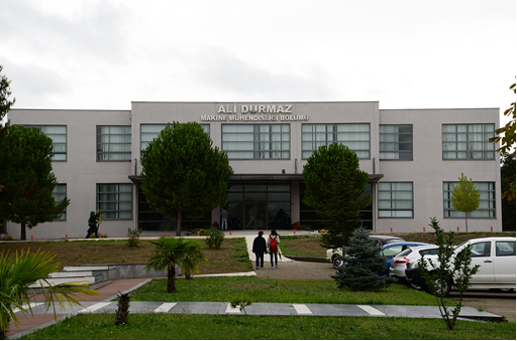 2009
Ali Durmaz MechanicalEngineering Faculty atUludağ University was opened.

2013
Durmazlar was ranked among 100most valuable brands in Turkeyaccording to Brand Financereport of International BrandAssessment Organization.

2015
A protocol was signed withAselsan to ensure that criticaltechnology based componentsare to be developed and produced locally.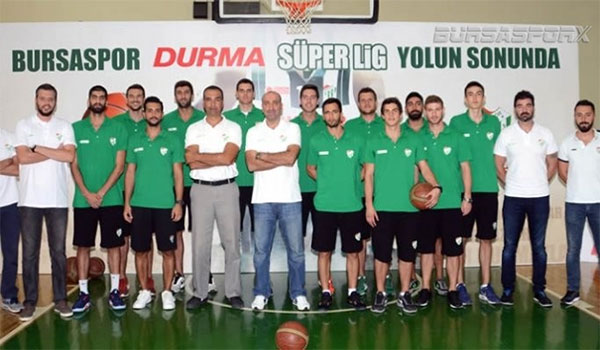 2016
Durmazlar became the namesponsor of BursasporBasketball team for 3 years.It started with "Bursaspor Durmazlar" name in 1stBasketball League of Turkey.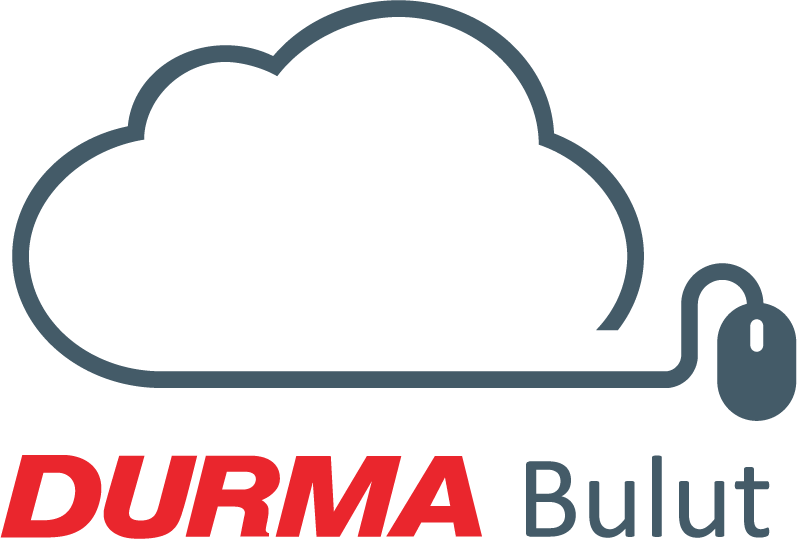 2016
Durmazlar who is the founder of Turkey's Industry platform 4.0has begun producing machinesthat can communicate with eachother through a cloud technologydesigned in house.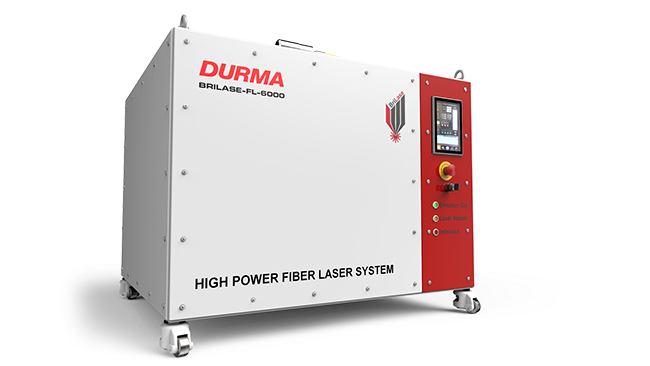 2017
Turkey's First Laser Power Source.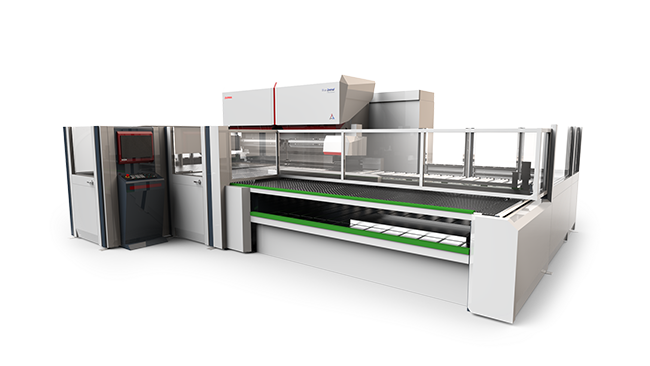 2017
In Turkey The First High TechnologyCNC bending Center production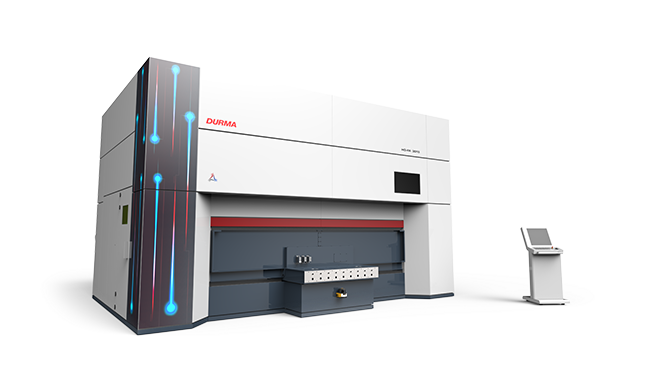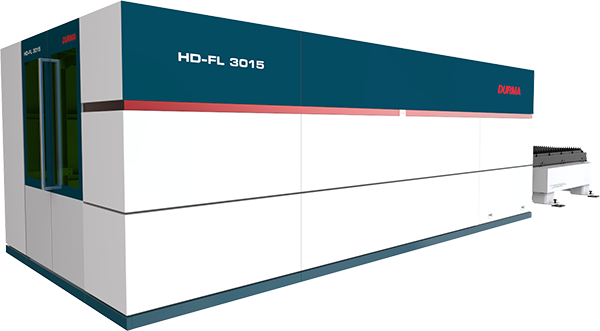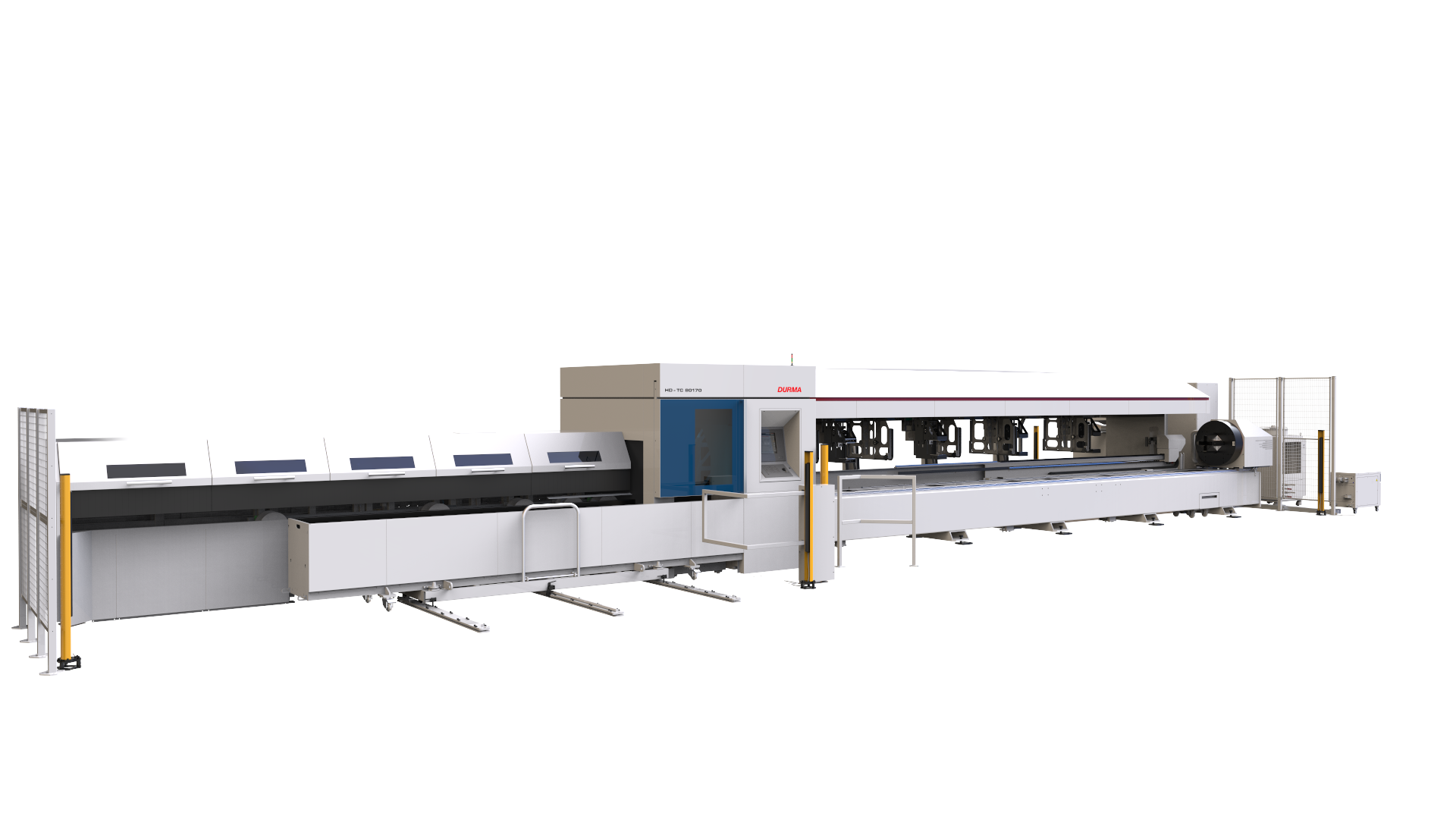 2020
Turkey first 2.5 D Profile Cutting Laser Machine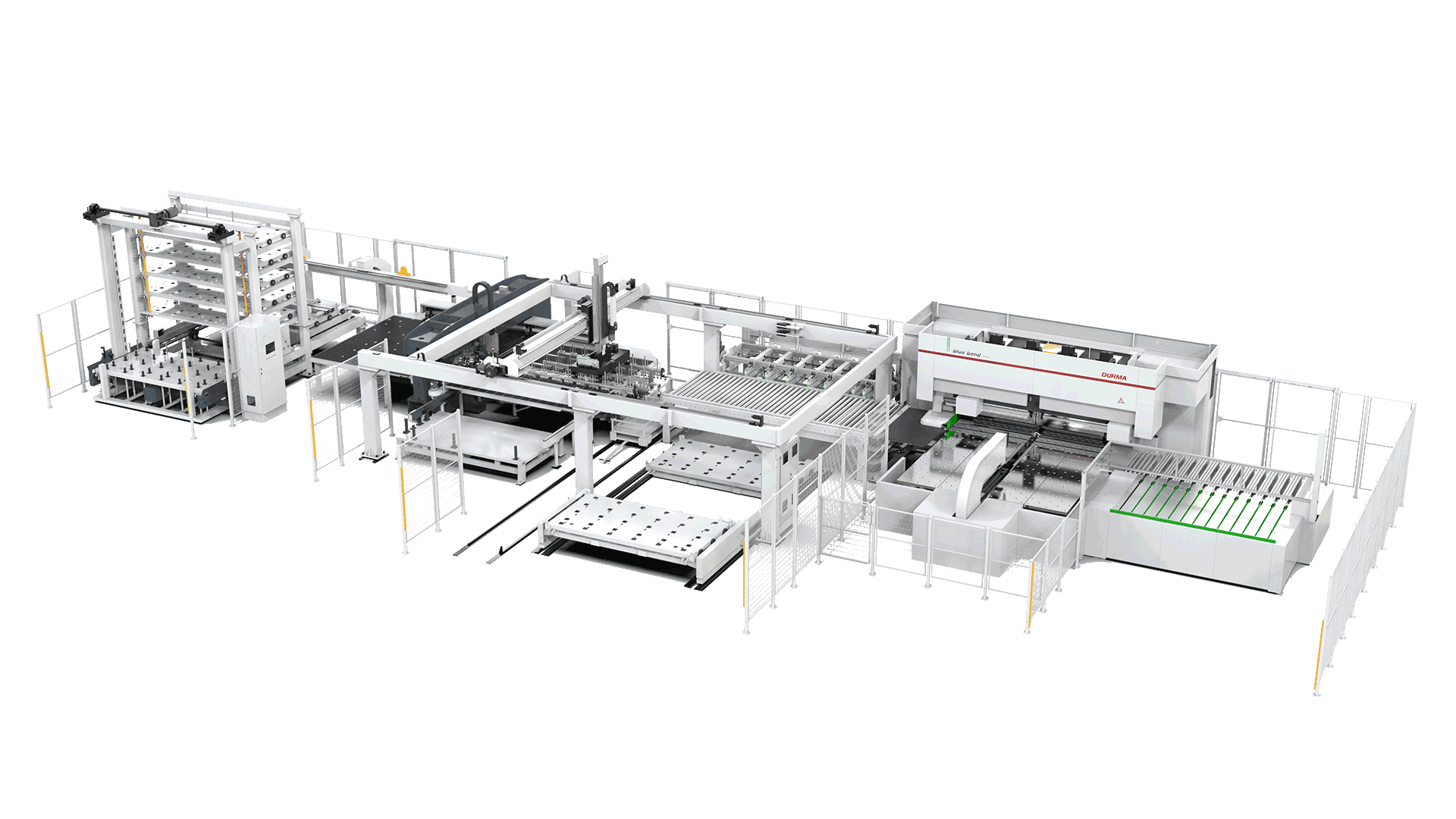 2020
Turkey first Smart Factory Solution Center
TARİHÇE
1956
Durmazlar Makine, Ali Durmaz tarafından kuruldu. İlk kollu makas üretimine başlandı.
1974
İlk modern fabrika 6000 m² kapalı alana kuruldu.
1975
İlk ihracat Almanya'ya gerçekleştirildi.
1978
İlk motorlu giyotin makas üretimi yapıldı.
1980
İlk hidrolik abkant pres üretimi ve ilk hidrolik giyotin makas üretimi gerçekleştirildi.
1984
Uluslararası Hannover Fuarı'nda Durmazlar Makina ilk defa kendi markasıyla dünya sahnesine çıktı.
1989
İlk CNC Hidrolik Abkant Pres makinesi üretildi.
1994
Durmazlar Makina CE sertifikasına sahip oldu.
1996
Ar-Ge merkezi kuruldu.
1998
ISO 9001 sertifikası alındı.
Türkiye'nin ilk Hidrolik Punch Pres makinesi üretildi.
1999
Başköy fabrikası 20.000 m² kapalı alanda üretime başladı.
Durma markasının patenti alındı.
2000
Ataevler Merkez Fabrikası 60.000 m² alanda üretime başladı.
2002
İleri teknolojiye sahip ilk Turret Punch üretimine başladı.
2005
Türkiye'nin ilk lazer kesim makinesi üretildi.
Türkiye'nin ilk ileri teknolojiye sahip makineler üreten lazer fabrikası 50.000 m² alanda üretime başladı.
2009
Durmazlar Makine, eğitime katkılarından dolayı TBMM Üstün Hizmet Ödülü aldı.
Türkiye makine sektörünün ilk Ar-Ge merkezi kuruldu.
Uludağ Üniversitesi Ali Durmaz Makine Mühendisliği Fakültesi açıldı.
2013
Durmazlar Makina, Uluslararası Marka Değerlendirme kuruluşu Brand Finance raporuna göre Türkiye'nin en değerli 100 markası arasında yerini aldı.
2016
Durmazlar, Bursaspor Basketbol takımının 3 yıl süreyle isim sponsoru oldu. Türkiye Basketbol 1. liginde Bursaspor Durmazlar adıyla yer almaya başladı.
Durmazlar Makina, şimdiye kadar gelişmiş ülkeler tarafından üretilen ve Türkiye'nin de ithal ettiği lazer güç kaynağı, lazer profil boru kesme makinesi ve büküm merkezi üretimşne başlayarak yüksek teknolojinin ihracatı konusunda önemli bir adım attı.
Türkiye'nin Endüstri 4.0 platformu kurucularından Durmazlar, kendi bünyesinde tasarladığı Bulut Teknolojisiyle birbiriyle haberleşen makinelerin üretimine başladı.